Part#: ACD18185
Academy Hobby DaVinci Series G.E.T. Clock Model Kit
Description:
SNAP TOGETHER model of DaVinci's Clock
Easy to build
Complete step-by-step Instructions
No glue, no paint, no tools needed
Beautifully detailed
Learn, enjoy the operation, collect the seriesG. Gear system rotation
E. Escapement mechanism
T. Tourbillion movement
Inspired by the principles of Leonardo Da Vinci, the G.E.T. Clock has incorporated the mechanism of the real time pieces. An escapement is a device in a clock or watch that controls the motion of the gear train and transmits the energy from the movement to the pendulum or balance wheel. A tourbillion is a portion in a mechanical watch and is used to increase the accuracy by minimizing errors due to the effects of gravity.
Requires NO Glue, Paint or Batteries - GET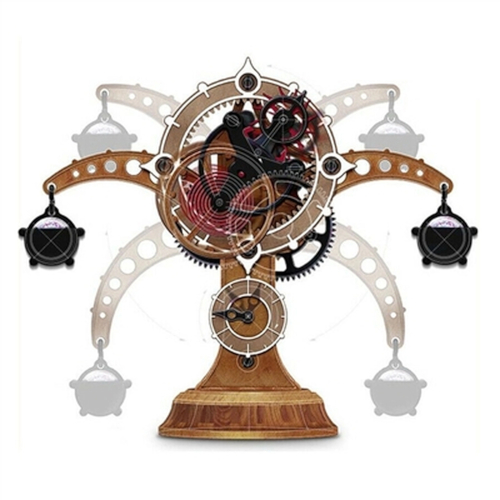 Our Price:

$24.29