INSTRUCTIONAL : THE GOOD OLD DAYS THEN AND NOW
Flying Model Planes: The Good Old Days & Now

In it's early days, model airplane flight, as a phenomenon, was a fairly simple thing to study or talk about. It did not involve nearly so many people or types of flying, for one thing, as it does now. There weren't so many options to choose from, although experimentation and invention has always been the central core of model plane flight.

This is not to imply that "in the good ol' days" of model airplane flight, the activity itself was all that simple.
Actor Jimmy Stewart loved building and flying rc planes in the early days.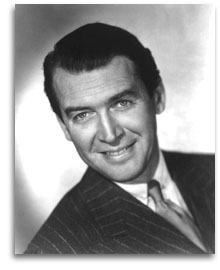 Actor Jimmy Stewart loved building and flying model planes in the early days.

In those early decades, tinkering with model aircraft was anything but a simple activity. Especially in the very beginning. Requiring many hours (as in weeks or months) of preparation, design (and redesign), construction, trial and error, many would-be pilots did very little actual flying. The planes usually had to be built (often from one's own adaptations and designs) from the ground up. Most of the parts had to also be fashioned on the fly at home, as they were not available in hobby stores or mail-order houses.

Every plane was truly unique. Even many of the engines, when used, were unique perhaps even built by the flyer himself or by someone he knew. Props were often crafted and refined by hand: shaped, tested, adjusted, tested and modified again, until they either broke in a crash or did their job.

This does not mean that the hobby of building and flying was reserved for engineers and mechanics. People from every walk of life fell under the spell of model airplane flight, including famous personalities like Henry Fonda and Jimmy Stewart, who even in the early years of their Hollywood careers, enjoyed going out to the desert to fly their planes.

In time, of course, things changed, as they always do.

More and more of the successful planes were reproduced as plans, and kits. Common building materials and even parts also became more readily available. Control linkage, engines, wheels, props, all sorts of necessary parts began to find their way into the marketplace, and their greater availability helped to expand the market. As the exciting challenge of building and flying a model airplane became easier, more people were drawn to the hobby.

Radio-controlled flight struggled at first, since the required onboard equipment was anything but light. The old radios with vacuum tubes were heavy, and then there were the batteries. Batteries back then were not the lightweight Lithiums or even NiCad-type batteries. Everything was heavy, so rc planes were built larger to carry the load. Even so, the hobby was exciting and often rewarding. That is, when the plane didn't end up in a pile or in flames.

Today, the entire experience of rc flight is very, very different.

Today electric-powered planes, gas-powered planes, glow-powered planes, and countless ready-built and ready-to-fly rc planes are available just about everywhere. Department stores, huge discount stores, most toy stores, many electronic stores, and even local supermarkets have joined hobby stores in carrying radio-controlled aircraft.

This is not to say or imply that the quality of rc planes offered in most stores is where it needs to be for serious rc fun.  The vast majority of rc products offered in today's market leave a lot to be desired. But the products are out there.

Even a casual glance at the world wide web shows that the same kind of "global" availability exists here on the Internet. Type "rc plane" in a search box, and over 8 million sites show up on Google alone. Granted, not all the results shown are merchant sites. But many are.

It might seem like almost everyone is selling some kind of radio-controlled airplane or flying machine. Again, the quality is lacking in many of these products. But anyone can see that rc flying has definitely entered the mainstream of recreational activity. More people are flying radio-controlled aircraft today that at any other time in history. (Even the government is successfully and consistently using more rc aircraft today than ever before.)

But in some ways the serious hobby of radio-controlled flight may be faltering.

The majority of rc flying enthusiasts of today are not builders, at least not by choice. (The reconstruction of crashed aircraft is another matter.) Fewer and fewer know the first thing about aerodynamics, about what makes a plane fly and what can be done to improve its ability to fly. Not that the knowledge is hidden away somewhere.  The Internet makes such knowledge easier than ever to find. But many simply buy a box off a shelf and head for the beach or park.

As already mentioned, in the early days there tended to be more builders of radio-controlled aircraft than successful flyers. Some builders simply had a difficult time getting their planes in the air and keeping them there. In fact, getting a plane to fly was often something of a group effort, as fellow rc pilots would help new guys locate the problems. That fact has not changed so much, among those who build their own planes. Then as now, people were willing to help each other out, so that everyone could enjoy the thrill of successful rc flight.

Most rc planes today are sold as RTF (ready-to-fly) planes. Yet a good number are still sold as ARF (almost-ready-to-fly) or ARC (almost-ready-to-cover) kits. And then there are the more basic kits and, of course, plans.  This is not to say that many rc pilots are not building their own planes. Some are even designing their own planes.  But the ratio has greatly shifted, as to the rc flyers who never build and the rc pilots who construct their own airplanes.

Perhaps the best part of this story is that there are still excellent manufacturers and suppliers making plans, kits, parts and accessories available to those who want to build or modify their own plane. Lots of good products are still made in America, in England, France, Japan, Australia, and other parts of the world. China has also become a serious supplier of model airplanes, parts, and accessories.

You can still design and construct your own plane from scratch, or build from a tested and proven plan, shape your own parts from balsa, ply, aluminum, or any of several composite materials. You can build your own engine, if you choose to, carve your own prop, and do just about everything yourself. The knowledge, tools, and special equipment are all out there. Or you can buy a good kit, find a good pre-built engine or electric motor, buy the perfect prop for your application, and assemble your own plane that way.

In today's world of rc flight, you can be just as involved in the design and construction of your radio-controlled model plane as you want to be. You can save money, save time  or maybe even save both.  If all you want to do is fly, you can do that, too. Although you will more than likely still need to do some reconstructive work, from time to time.  Crashes will happen. And you will always benefit from learning as much as you can about what makes flying possible, and how you can improve your techniques (and your plane) to increase flight time and reduce down time.

And with all the rc flight help and discussion groups available out there, all the "how-to" and otherwise informative magazine articles, manufacturer's instruction and tip sheets, and the relatively low cost of available and proven materials, you can just about be assured of flying success, even if rc building and/or flying doesn't come naturally to you.

For many rc flyers, these are the very best of the "good ol' days" that they'll be talking about for generations to some.


Sorry, there are currently no products to display in this category.