INSTRUCTIONAL : WHICH YS 120 DO I HAVE?
The YS 120 series engines where discontinued almost 20 years ago. Many of the parts for them have been discontinued by YS and are no longer available. What we have listed under each engine is what we have in stock and may not be available in the future.
We get many calls from people trying to figure out which YS 120 engine they have. YS has cast or stamped "F-120" on many of the 5 versions of 120 engines so that alone does not identifiy which one it is. Hopefully the following will help you identify which YS 120 you have. If you still have questions which engine you have, please call us.
YS 120SF
The YS 120SF was one of the first YS 120 engine designs. It can be identified by the prop drive washer, the Phillips screw or no screw in the right side of the throttle barrel (Some times the throttle arm is moved to the right side of the throttle barrel) and the original needle valve was chrome with a brass seat. The replacement needle and seat are dark gray steal.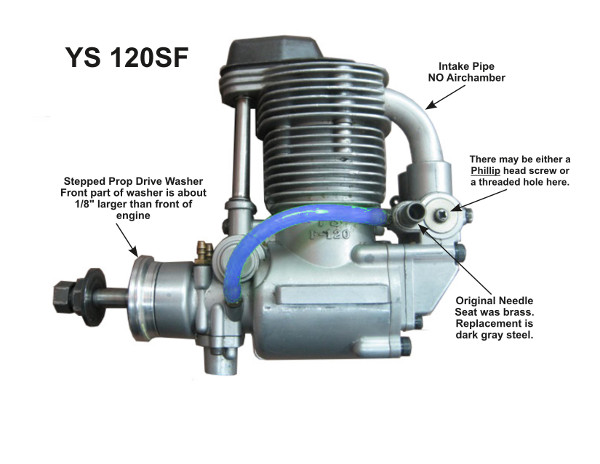 YS 120AC
The YS 120AC was the only YS 120 that came from the factory with the Air Chamber. Some YS 120SF engines had the Air Chamber added to them by the engine owners. The head and valves are different in the factory 120AC.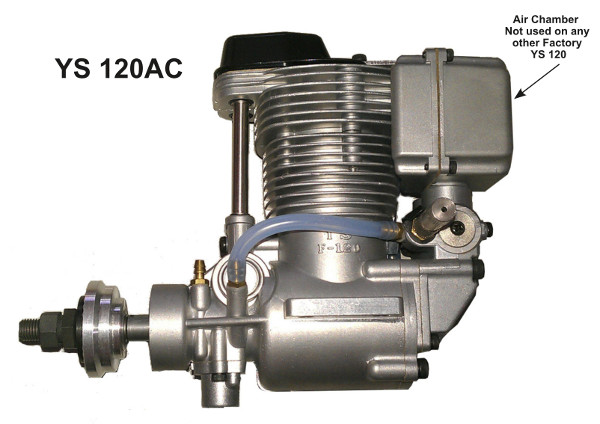 YS 120NC
The second series of YS 120 engines included the YS120NC. The only external differance between the 120SF and the 120NC is the newer engine's prop drive washer is the same diameter front and rear and has a groove milled in it. There are many changes inside the engine that increased it power.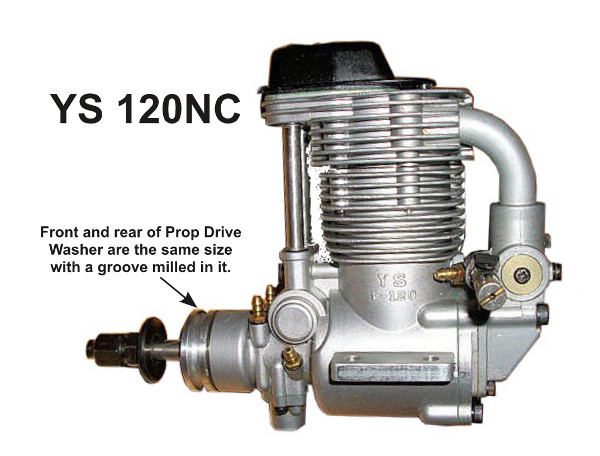 YS120SC
The YS 120SC was the second generation replacement for the YS120AC. It was the Precision Aerobatic engine of choice for it's era. It was higher output than all 120 class engines of it's time. On the outside, it looks like a YS120NC except for the Low Speed Air Bleed ("needle valve") in the middle of the throttle barrel next to the main Needle Valve.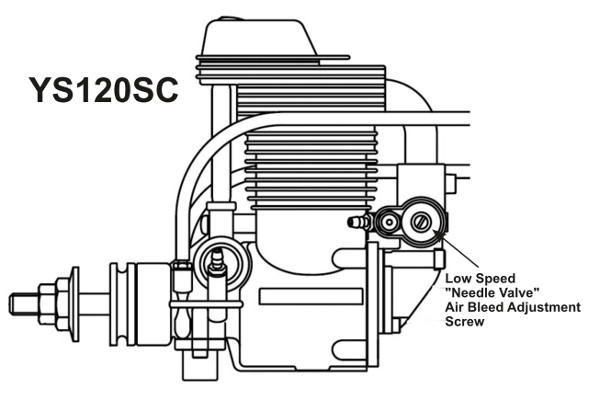 YS120FZ
The YS 120FZ was the last of the 120 series. It was set up for the YS Soft Mount system with a polished area on the front bearing area and a casting on the back of the carburetor for the mounting system. Otherwise it looked like the SC series.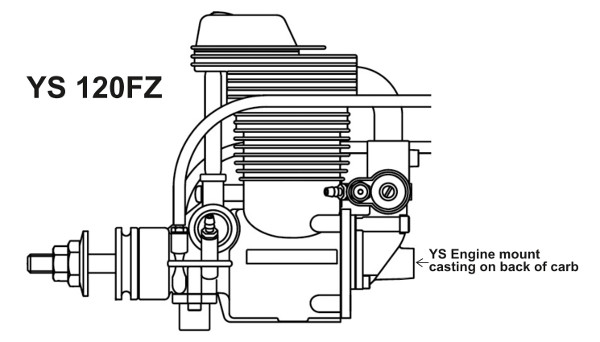 Sorry, there are currently no products to display in this category.